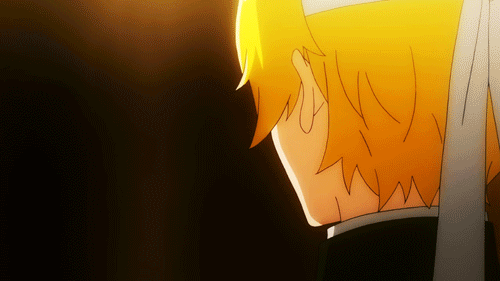 About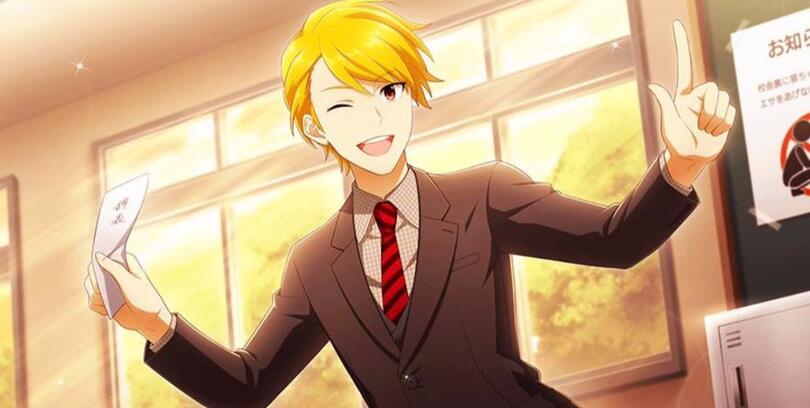 The [email protected] SideM is a branch of THE [email protected] series that features all male idols! There are 46 idols divided up into 15 units. They work together in their production, 315 (saikou) Productions.

Each character had established jobs and/or occupations before becoming an idol. Although their life choices may seem absurd or irresponsible, each character has their own reasons and motives to why they switched their job to an idol. Hence the game's tagline:

WAKEATTE IDOL 理由(ワケ)あってアイドル!
An idol for some reason!

There are currently two mobile games and an anime adaptation.

You can watch the anime with English subtitles on Crunchyroll, however the games are Japanese only.

The original game is a card collecting and idol raising simulation game hosted on Mobage.

LIVE ON [email protected], the newer of the two, is a rhythm game adaptation.

Our goal is to help English fans get through the language barrier and enjoy THE [email protected] SideM!

Interested in helping out? We retweet all long-form SideM translations (such as event scenes, SideMemories, etc.), so if you have a translation you'd like us to share, please send us a DM!

You can also help out on SideM Wiki!
Resources
Translations
- SideM English Wiki
Translations for the idol's conversations, mobage comics, biographies, resumes, and song lyrics. General explanations of the game's mechanics are here as well. Event translations and cards are currently being transferred here! Feel free to help out!

- SideM English TL Archive
Lists all English SideM translations for both MStage and Mobage, including event stories (and summaries), 1koma, drama tracks, misc. lines, interviews, and more.

- MStage-EN Tumblr
A very useful LOS update blog! All event/gacha title translations come from them (thank you!) They also translate card & solo performance names.

- 315 Pro Updates Instagram
Posts both Mobage and LOS news!
---
Gameplay
- SideM Wiki Guide
Explains the basics of playing the SideM Mobage game, all on one page! Although it is still a work in progress, 90% of the guide is complete, so it should be enough to explain how to play!

- SideM Guides Twitter
An account that posts useful guides for playing the SideM Mobage game. Much more up-to-date than the SideM English guide, so please check them out!

- MStage Border Twitter and Mobeemu Border Twitter
Tracks point border for event ranking in LOS and Mobage respectively.

- 315 Diary (JP)
Tracks point border for event ranking in both games; also has past data in graphs for viewing and other useful info.
---
Cards
- SideM English Wiki
- Mobage Wiki (JP)
- LOS Wiki (JP)
- Frameless Mobage SRs
- Transparent LOS cards

We're in the process of adding all transparent Mobage cards to the card data pages of the SideM English Wiki. If there's a particular card you're looking for that isn't on there, you can DM us to add it.
---
Community
- General

- LOS subreddit and Discord server
- Emusute Discord server
- SideM Wiki Discord server

- Unit-specific

- Jupiter Discord Server
- DRAMATIC STARS Discord Server
- Beit Discord server
- W Discord server
- Sai Discord server
- FRAME Discord server
- Shinsoku Ikkon Discord server
- THE Kogado Discord server
- Altessimo Discord server
- Mofumofuen Discord server
- F-LAGS Discord server
- Legenders Discord server

Have a SideM-focused server and would like to add it here? Let us know! No R-18 servers will be listed.
---
Misc.
F.A.Q
General
- How do I get into SideM?
As it's a multi-media series, there's heaps of ways to 'get into' SideM! Many people start off by watching the anime, which focuses on only six of the units (though there is another short spinoff anime which features all of the units). You can also play the games, though it's absolutely not neccesary to to become a SideM fan (they're both in Japanese, after all).

Personally, we'd suggest checking out our short and simple character introduction thread and picking out a couple of guys or units who suit your interest! Then you can head over to their wiki page and click the tab that says 'magazines'. You'll be able to read their translated comics to see if you like 'em or not, and afterwards, you can pursue their longer stories in the translation masterlist.

- What's the difference between Mobage and LOS, and which one should I play?
The SideM Mobage (sometimes called MobaM for short) refers to the mobile browser game which kicked off the series back in 2014. It's a text based simulation game that resembles more of a visual novel. The main objective of the game is to collect cards and play events to unlock various lines, stories, conversations, and comics to learn more about the characters. SideM Mobage is a social game, meaning that you can work alongside others in a team, battle each other, and trade cards with your friends. However, trading is limited to accounts verified with a Japanese phone number.

Unlike LOS, each event has an 'unpaid' gacha, meaning that you must pay with real money for those cards. However, the ranking cards are always avalible through event scouting during their respective events. The cutoff for ranking for the SR in an event is 1000, so SRs are generally hard to get. However, R cards in the game are still valuable and usable. Although getting cards may seem difficult, there's quite an active trading scene on twitter.

LIVE ON [email protected] (or Mstage for short) is the newer SideM game, introduced in 2017. Like the Mobage, it's a simulation game, but has rhythm game elements alongside it: each song has its own 3D music video! Besides the 'rhythm game' portion, the focus of the game is the events, where you can rank to get SRs and even SSRs. In LOS, the top 5000 rankers can get the event SR, making it much easier to rank multiple characters. You can also do 'unpaid' gacha through the in-game currency, MStars, meaning you don't neccesarily have to pay for gacha in the game if you save up. However, there's no card trading at all.

As for which one you should play? It all depends on what you'd prefer. Mobage takes a longer time to get into, and you don't get to do gacha for free, nor can you rank for many cards in a year. It might sound less fun, but many people prefer it over LOS because of the stories and the challenge, which makes it feel very rewarding.

LOS is easier and requires less strategy, but of course, is accompanied by 3D and rhythm elements. As well, you can play Mobage in your browser, while LOS takes up over 1 GB of phone space.

Of course, you don't have to play the games to become a SideM fan at all! All of the event stories and comics are avalible to players even if they don't scout the cards or play the event. And card lines, though only acessible through acquiring the card yourself, are shared on the wikis. With that said, you will still be able to enjoy the characters and story without the game.

And you don't have to limit yourself to one of the games either. We hope you'll have an enjoyable experience with them overall!

- Will SideM interact with the female branches of [email protected]?
They already have, though whether it's canon or not... The stream [email protected] MUSIC ON THE RADIO features Hibiki Ganaha and her voice actor, Manami Numakura with other idols from every branch, including SideM! Beyond that dubiously canon radio, we don't know if they'll interact with the girls again outside of Ryo talking with Dearly Stars or SideM being featured alongside the other branches in promotional art.

- What SideM related content can I share on Twitter?
Content from the games are OK to post, but sharing any content behind a paywall on a public account is discouraged. This includes photos and videos from lives, full songs, magazine scans, manga scans, and OVA footage. It's also discouraged to repost seiyuus' personal photos. Finally, it's considered common courtesy in the Japanese fandom to block out 'scout' and 'max bond' lines on newer cards since it's considered spoilers.

- What is side_null?
You might catch a couple of your Japanese SideM mutuals using @side_null, @side_R18, etc. at the start of their tweets. They're used to allow users to 'filter' their SideM content so that only other people who follow those accounts can see them; this is to avoid spamming non-SideM fans' timelines.

side_null is for general SideM content, side_R18 is for NSFW content, and side_full is for shipping content. There's also other tags for specific units and such.
---
Mobage
- What is a mobage?
It's short for 'mobile game', but in the SideM Mobage game's case, it refers to the company Mobage, where the game is hosted. The game itself is simply called THE [email protected] SideM, but ever since LOS released, English fans have taken to calling it the 'SideM Mobage' to differentiate it from LOS. LOS is also a mobage in the sense that it's a mobile game, but it isn't part of the company Mobage.

- How do I play the Mobage?
Check out the SideM English Guide for the basics! It's kinda outdated since it hasn't been updated since 2016, but you can supplement it with information from the SideM Guides Twitter, which has some super helpful info on the newer event types!

- Where can I download the Mobage?
Since it's a browser game, download isn't required. You can access the game in mobile browsers here. If you'd like to download the game, you can do so on QooApp here. You can also download the game onto your PC through AndApp here.

- What's account verification, and how do I get verified?
When your Mobage account is verified, you'll have access to trading with other users. You can verify your account by connecting a Japanese phone number to your account here.

- How do I find people to trade with?
Try searching side_trade on Twitter. There are many people who trade through finding other users' posts there. You'll have to be friends with the other player for at least 14 days before the game allows you to trade with them.
---
- How do I play LOS?
At the moment, we are working on adding new guides to the Wiki as the previous guide shared appears to have been removed. For now, you can find our Produce Event Guide here. Produce Events are the main gameplay in MStage, so hopefully this can help you get the ranking idol you want!

- Where can I download LOS?
You can download the game on QooApp here. If that doesn't work, try making a Japanese Google Play account to play it; there's a guide for that here.

- How do I recover my lost account?
Check out the MStage Account Recovery Guide!

- What are the beginner panel missions?
They're a set of missions you can complete to get items. There's an English translation of them here.

- How do I play the birthday events?
There's a short guide to them here.

- Are there revival events?
No. However, there are occasionally reprint gacha, where you can scout for older event and gacha cards. Notably, the idols' birthday gacha has rate up for the specific birthday idol.
---
If you have any other questions, feel free to DM us! We might miss your message sometimes; if that happens, feel free to send another DM and we'll try to get to it ASAP.